Hey There
I'm Aerin, a passionate digital marketer, life-long learner, and serial crafter. I've always had an interest in tech and an eagerness to learn why people do what they do, so it only makes sense that I've immersed myself in the strange & wonderful world of digital marketing. I help companies find their online audiences, learn how to talk to them, and get them to talk back.
Work
Current:
Head of Marketing @ ComplYantPrevious:
Assistant Marketing Manager @ B2B eCommerce Co.
Consumer Engagement Manager @ Dev Agency
Account Exec. @ Marketing Agency
Marketing Director @ Froyo Chain...Contact me for full resume

Side Projects
Sometimes I create things for fun!Slotzee
A Classic Dice Game with a Twist! (Google Play)Screen Time is Cancelled
A comedy podcast for parents about bad kids TVFlexitarian Food
An Instagram account dedicated to trying plant-based foods and eating less meat.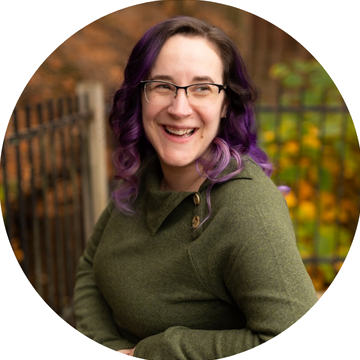 Contact